Hello,
My name is Cathy A. T. Scallan,  I  live in Florida with my husband and two of my six grown children. I am also a Grandma  of two beautiful grandkids. I currently own a Toy Poodle, two Boxers, and five cats. We are one big happy family!
 I  have been a big animal

lover all my life with cats being my very favorite.  I was an active Pet Groomer for over 30 years and the proud owner of a grooming/pet shop for several years.  Due to illnesses I sadly had to give up my pet grooming career.  
Because I miss working with animals so much I decided to create this website to continue helping pet owners and their pets.  It is very rewarding to help people take care of their fur babies. I love to see the results that come from my advice.  We all want what is best for our pets.  After all, they are a part of the family too.  
You will find that this site is filled with useful tips on how to groom your pet at home. Along with all the proper tools and supplies for the job.
Cathy's Grooming Career
---
I graduated from the New York School of Dog Grooming in 1978.  And was immediately hired after graduation and worked as a groomer in a pet/grooming shop for several years.
I moved to Florida in 1983 and was hired at another pet/grooming shop. I groomed there for several more years until I had my second child in 1988.  Then I went to working part-time, mostly on the weekends.
After my fourth child was born I started to think about owning my own shop so that I could have my children with me.  When my daughter was two years old I opened Cathy's Pet Palace.  It was a very successful business and earned me a very nice full-time income.  
Several years passed and a lot had changed in my life.  I had been through a divorce and now remarried.  We decided to sell the shop so I could stay home again and take full care of our now 6 children.  After a few years and the kids were a bit older I opened Cathy's New York Style Pet Salon.  This was strictly a grooming shop with only pet supplies.  I successfully ran this shop for several years until I became ill and could no longer do this kind of labor work.
And here I am now, still helping people to take care of their pets and loving every minute of it!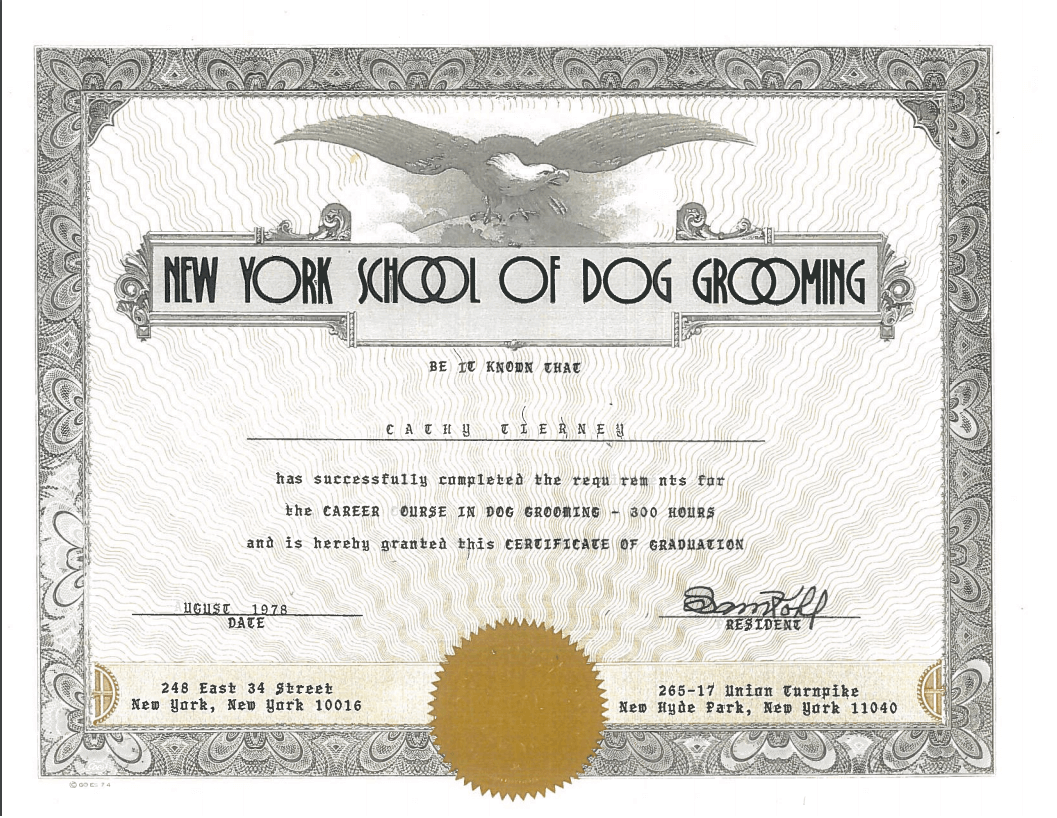 Happy Grooming,
Cathy