Some of us spend more money on our pets than we can afford.  We don't want to be skimpy when it comes to our little darlings.  There are ways to save money you just need to find them.  With that said, I decided to help you out by sharing some money saving pet tips with you. If you know of any not mentioned here please let me know about it by leaving a comment below. 
Coupon Clipping
---
Finding coupons for the products you use is a great way to save some money.  You can find over $500 in savings on pet products at Coupons.com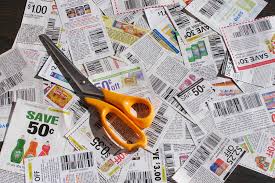 Join Publix Paws® to receive coupons and get notified about sales for pet products.
Another great coupon site is Coupon Grabber.
Join Loyalty Reward Programs
---
Fresh Step has a great reward program for cat owners. Collect Paw Points then trade them in for some great products and savings.
Pet Food Direct is another great site to join for loyalty rewards, join now and save over 20% on your first order!
Purina has a reward program for cats and dogs. Collect points then trade them in for cool stuff. Purina Cat Rewards, Purina Dog Rewards.
Money Saving App
---
Add the Price Jump App to your browser.  It will always let you know who is offering the best price for any product you are shopping for. This is what I use to find the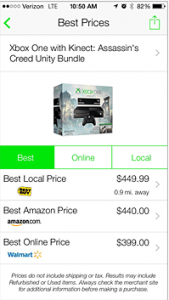 best prices on every grooming product that I recommend.
Save Money at the Groomers
---
Befor you take you pet to the groomer make sure to brush out as many tangles and mats as you can.  Grooming is already an expense, you don't want to have a huge de-matting charge added to the normal grooming charge.
Make it Yourself
---
You can actually make some pet products at home to save money.
Purchase Pet Recipe Books to learn how to make your own pet food and treats.  Not only will it be cheaper it will be healthier too!

Why buy ear wash when you can make some by mixing 1 party Rubbing Alcohol to 1 part Hydrogen Peroxide.

Cats are easy to keep entertained and making cat toys is simple. Visit CatTime.com for 10 easy to make at home cat toys.
Make your own Pet Shampoos. A great way to save money and know what's going on your pet, especially important if your pet has allergies.

To kill fleas in your carpet first vacuum. Then sprinkle the entire carpet with table salt. Leave on the rug for 2-3 days then vacuum and repeat as needed.  As the fleas crawl around the salt scrapes their body and kills them.
I hope you found all the money saving tips to be helpful.  I will be adding more as I find them.  If you know of any other ways to save money that I did not mention here please leave me a comment and share.
Happy Grooming,