Just like when choosing a pet grooming brush, choosing the right pet grooming comb is just as important.  There is a big variety of combs to choose from and I am going to help you find the best one for you and your pets needs. In this article, I will explain the purpose for each type of comb and recommend the brand that I have found to be the best from my own grooming experience. You do want the proper comb for your pet, don't you? Allow me to help you find it!
Metal Pet Grooming Comb
---
The metal pet grooming comb is the most popular comb among professional groomers. It is easy to handle and has a finer side to catch and remove smaller tangles, loose hairs, and debris. Use this comb after brushing to catch all that the brush left behind. You will also use this comb while you are trimming your pet's hair to help get an even cut. This comb works well on almost all types of hair and coats. Not recommended for use on short or smooth coated animals. 
My favorite comb is the Four Paws Metal Grooming Comb. This comb is made with a heavy duty metal that will not break or rust. The comb is 6 inches long with 1 inch long teeth.  Half of the teeth are spaced closer together to help get out small tangles easily. The tips of the teeth are rounded to prevent scratching your pet's skin. This comb is well-made, with proper care it will last a long time. Four Paws has been around since 1970 and is known for making high-quality pet products.

De-matting Comb
---
This comb is used on tangled and matted hair/coats. The teeth on a de-matting comb are serrated blades that work very well at breaking up mats. A de-matting comb reaches through the mats down to the skin to safely split the entire mat into smaller pieces. This makes it much easier to brush them out. Also works great at loosening up a heavy undercoat to make brushing less stressful on your pet. Most of all you want your pet to be happy and enjoy the grooming experience, don't you?  This is why I recommend using the de-matting comb on all tangles, mats, and undercoat to eliminate the pain of having to tug and pull on your pet's skin.
The Safari De-matting comb is my pick. The teeth of this comb are made with stainless steel. The handle is formed to be easy on the hands causing less hand fatigue.  The comb can be reversed for left or right handed people. The overall quality of the Safari De-matting comb is excellent and comes with a quality guarantee by the manufacturer. 

Flea Comb
---
Don't let the name fool you. This comb can be used for more than just catching fleas. A flea comb has small teeth that are very close together. The teeth work very well at catching and removing fleas, dead skin, and debris from your pets hair/coat. You can also use a flea comb while bathing your pet to remove tear buildup from under the eyes. Furthermore, it works great at removing dead fleas after the bath.  Being the teeth are so close together it will not go through tangles and mats, you will need to do a thorough brush out first.
When it comes to flea combs I do not recommend the ones made out of plastic. They just don't hold up and the teeth bend too easily. My favorite is the Safari Flea Comb with a double row of teeth.  This comb works well on all animals. The teeth are made of stainless steel with a comfortable handle. The double row of teeth will catch and remove more debris than a single row adding more quality to this comb. As with all Safari product, they are backed by a manufacturers quality guarantee.

Conclusion
---
You may be wondering why I only mentioned three styles of combs. This is because they are all you will need. Yes, you will see many other styles but the three I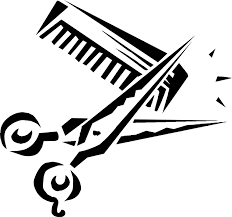 mentioned here will do the job. I see no point in spending more money than you need to, don't you agree? 
Now that you understand the use of these pet grooming combs and know the best manufacturer you will be able to make a more educated decision. If you have any questions or would like to share your thoughts please leave me a comment.
Happy pet grooming,